Official website of Rotary Club of Lahore launched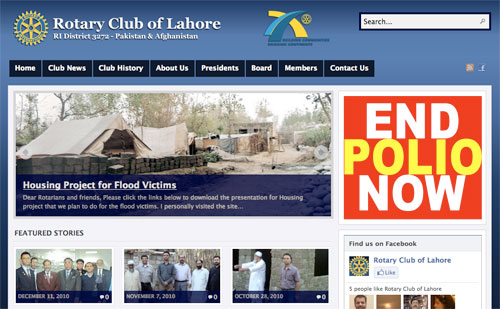 Sign In Tech has delivered the official website of Rotary Club of Lahore. Sign In Tech has been working closely with the non-profit sector and particularly for the world famous organisation, Rotary International. Rotary is the world's largest volunteer organisation, boasting over 1.2million members worldwide.
Rotary Club of Lahore is the second oldest Rotary Club in the India-Pakistan subcontinent. It was established in 1927, the first being the Rotary Club of Calcutta. It was both, an honour and a privilege to work for such an established organisation and to deliver them a website that meets their functional and aesthetic requirements.